"It's all pleasant enough, and inoffensive, something that you wouldn't be ashamed to play to your grandmother, but as an album, it can't seem to get out of first gear."

"It's all pleasant enough, and inoffensive, something that you wouldn't be ashamed to play to your grandmother, but as an album, it can't seem to get out of first gear."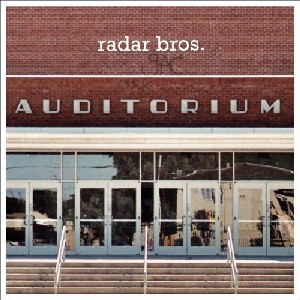 Radar Bros – Auditorium
http://www.muinichrecords.com/
Auditorium, the fifth album from LA band, Radar Bros is like a glass of lemonade on a hot summer's day, potentially satisfying but ultimately not enough to quench your thirst.
The tunes are melodic in that typical alt-country folk way that leaves you hard pressed to hum a single note after they finish; the harmonies are indeed harmonious, but nevertheless only manage to provide a strangely unmoving backdrop to vocalist Jim Putnam's A-grade impersonation of Chris Martin doing Americana, so that after a while, the tracks begin to merge into one sugary homage to Pink Floyd, Neil Young and Smog.
Lake Life is the album's stand-out track, reminiscent of Harvest Moon era Mr Young, and you can almost see the couples swaying across the worn village hall dance floor as the band look on in checkered shirts and whiskers, but the bulk of the album bears all the hallmarks of having been self-recorded, lacking the much needed kick up the pants an objective ear would have given it.
It's all pleasant enough, and inoffensive, something that you wouldn't be ashamed to play to your grandmother, but as an album, it can't seem to get out of first gear. It swirls, it lilts, but never quite soars, and after a few listens you are either going to be sound asleep, or ready to grab them by throat to shake some life into them.
Words: Cold Ethyl