A band like Julie Mittens is a band that Leiden should be proud off and without us they would not be able to perform here.


Incendiary interview Marcel Schooten of SUB071
Marcel is a leading light in the WotNxt organisation and is usually present around the scene in South Holland. Last year he was one of a group of people who decided that alternative Leiden needed defending and cherishing. The outcome was the creation of SUB071; one of Holland's greatest alternative venues, and maybe spur to something much greater. Incendiary pinned him down to answering a few questions.
IN: Why did you set SUB071 up as a venue? Why did you think there was a need for this kind of venue in the Randstad?The only reason the SUB071 was set up was of the lack of locations in Leiden. It was the combined effort of four people that all did shows in Leiden. The problem was that there were locations for shows on Friday and Saturday but not on weekdays. We looked around and came to the conclusion that there were just a handful of places in Holland doing weekday shows. Why no more venues? I'm not sure; the amount of bands looking for shows is never-ending.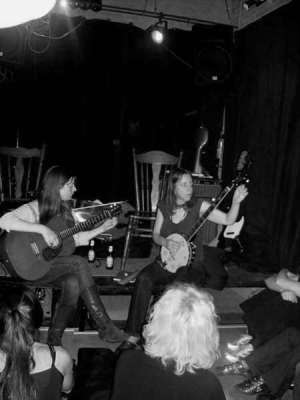 IN: Can you believe that the venue has gone on for so long?
It is a bit of a mixed feeling. In a way we expected it to work because of the lack of shows on weekdays in
Leiden
and other places. The only competition we get are some local bars and sometimes a show at the LVC (but this competition is normally just once a month and the kind of bands they put on are really different from our sort of bands).
The main reason the place is still here is because it is just too much fun to do. Of course it is sometimes hard to go there for another Tuesday show but when the band arrives and you see the look on their faces, you just know you are doing something right. Also there's the domino effect. More and more bookers and bands seem to discover us and contact us for really excellent shows.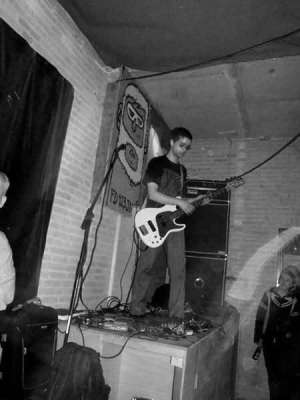 IN: There are a lot of changes in the Leiden Underground, with Bar en Boos getting closed down etc, etc; do you think you can survive?
The future of Bar en Boos is not ideal but till the day we have to really move out, we will keep on doing shows there. At the moment it looks like everybody is getting ready for lots of legal stuff to postpone and maybe even secure the future of the Bar en Boos. I believe that we need a place like Bar en Boos in Leiden. For the same reason as I believe places like SUB071 need to be there. In a city like Leiden you need a healthy place for musicians to practice and perform. The local bars focus on rock bands that will entertain a large crowd. In places like the Bar en Boos / SUB071 the less mainstream bands can do their shows.
A band like Julie Mittens is a band that Leiden should be proud off and without us they would not be able to perform here. The music that they make is not just for a rock-oriented crowd. Just look at the QBUS; it has been very difficult for them but now they are open again and ready to entertain Leiden again. Bar en Boos's future is going to be defined by a long a difficult legal battle with the council but if we all keep supporting them and let Leiden know that we need them, then even the Bar en Boos should survive.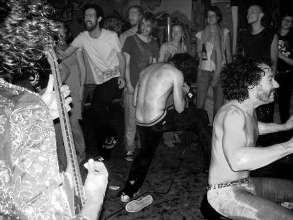 IN: You are uncompromising in your approach to running SUB071; you don't seem to want to join the circuit of other venues. Why is this?
The reason why we run the SUB071 like we do is just based on our experience. We all have a day job but know what it takes to create an atmosphere for a band that make them feel happy to play. We make sure that all the simple things like food, drinks, places to sleep and somebody to answer your questions are all taken care of. The band will get the feeling to the people who are running the show know what they are doing, and tension level is pretty low. The band can focus on doing their show and not worry about all the other stuff.
It is not really true that we don't do shows in other places. The people that do shows in SUB071 also do shows in QBUS, Bar en Boos and even in LVC. The amount of people that do shows with bands in
Leiden
is not that big, and in one way or another we all know each other and keep talking to each other.IN: You obviously believe you have a special venue at Sub071. What do you think makes SUB071 so special?
The reason the SUB071 is the way it is, is down to a number of reasons. In the main, it's the combination of people who book the shows. It's the size of the venue, the attitude towards booking shows and also the bands we put on. We could not do the things we do without the bands.
The success of a show depends on the bands that you book. If you book crap bands in a brilliant location people will not come back. So, simply combine great bands and a very nice venue where everything is under control and you will get the success you deserve in the end.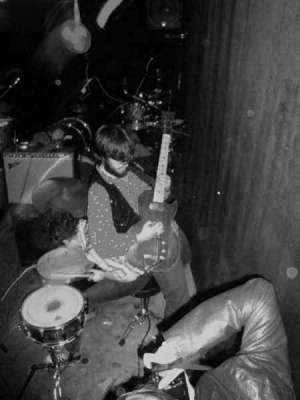 IN: What have been the highlights this past year? Give us some examples of some special gigs.
Monotonix, White Mice, Julie Mittens, Bob Corn, thingima jigsaw, These Monsters, Sennen, We vs Death the list just goes on and one. You never know the next show could be the best show you have ever seen 🙂
IN: And the flyers are brilliant, who designs them? Tell us more about the flyers.
Thanks! The flyers are designed by a couple of people. We have one brilliant guy from Noordwijkerhout doing lots of them. His name is Viktor Hachmang. He used to go to the Rietveld but now he is doing his stuff at the KABK in The Hague. He has a really special style.
It started with a poster for a show Cutting Pink with knives and Rolo Tomassi. He made a brilliant design and made silkscreen version of it. The show was cancelled but the seed was planted in our minds! After that show he made a couple of posters with an overview of the shows for that month. Now we ask him to do something special and he just keeps coming up with brilliant stuff. IN: Any surprises for the future?
Always expect surprises from us 🙂 Just watch our myspace / website for upcoming shows and there will be no surprises also leave you email on the website so you will receive the newsletter. We are already booking shows for 2009.
Words: Richard Foster
Pics: Courtesy of Sub 071