think Fripp, Will Sergeant's Themes from Grind or the slower moments in Schultze's Black Dance and you're almost there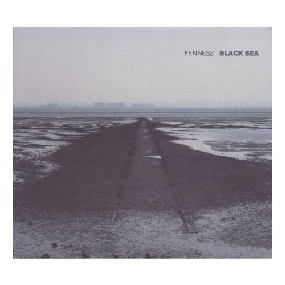 Fennesz – Black Sea
http://www.fennesz.com/ http://www.konkurrent.nl/
Interesting release this. It's a one-man effort; Christian Fennesz plays the lot, and doubtless had his fingers in the production pie too.
At times it's ambient in the extreme; on Black Sea for instance, understated atmospherics, quiet discord and electronic wibbles and blurps battle it out with the odd melancholy, melodic flourish. The result (if you give it time) is incredibly soothing.
Elsewhere things kick up a gear. Tracks like Perfume for Winter and The Colour of Three take some phased guitar and majestically smear it across the length of the tracks: think Fripp, Will Sergeant's Themes from Grind or the slower moments in Schultze's Black Dance and you're almost there. Sometimes things dip into groggy stasis; swathes of molten sound akin to snatches of Harmonia's Sehr Kosmische or the Cocteaus at their most ethereal. Glide is the pick of the LP for me; a quiet beginning unfolds into a beautiful set of fuzzy harmonics that envelops the listener. It's an incredibly beautiful piece.
A strong piece of work all round, no doubt.