Klang is a powerful, focused and extremely confident album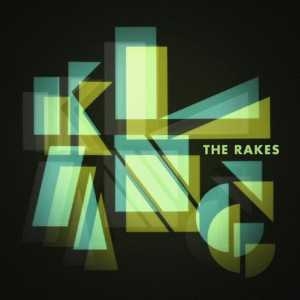 A change is as good as a rest apparently. Well, the Rakes have done both and it's worked wonders for them. They have taken their time with this one. Although it's only been a couple of years since their sophomore effort Ten New Messages came out, that's a long time in the shallow and vicious music world. Then again, like Franz Ferdinand proved earlier in the year, if you've got the talent, you can afford to take your time. They also made the decision to up sticks and set up camp in Berlin and it seems to have revitalized them.
Klang is a powerful, focused and extremely confident album. It opens with You're In It, which is instantly warm and familiar. A short, catchy song (as is the way with this lot) it contains a guitar hook so sharp you could impale yourself on it. It's so full of life you may just have to down a shot of Tequila to bring your energy levels up to meet it. That's The Reason turns things up another notch. Lasse kicks things off with a drumbeat that sounds as if he's playing along to Tony Basil on his iPod, then Jamie's bass comes in like the heartbeat of an Olympic sprinter and quickly the song builds up a head of steam so intense it threatens to explode at any moment. You quickly find yourself gripping on for dear life and then one of those ultra crisp guitar lines that Matthew does so well grabs you by the scruff of the neck and drags you through a chorus that's so fucking enjoyable it should be outlawed. Class.
Klang is a triumphant album, check out The Woes Of The Working Women especially. Coming on like a bastard offspring of Sparks and Gang of Four it could well be the best thing they've ever written. From its evocative intro (which reminds me of Neil Young's Soldier) through to the wonderfully bonkers "Give Your Girl A Break" yelping part at the end, it'll have you grinning like a Cheshire cat. The Loneliness of The Outdoor Smoker won't let you sit down for a second either and is another of Alan's great little vignettes on modern nightlife. It's this album's 22 Grand Job and is likely to cause havoc when played live. Bitchin' In The Kitchen is possibly the only slip in quality, but it'll still have you bouncing around the dancefloor after a couple of vodka and cokes and you've really got to hang around to hear what they've come up with in The Final Hill. It's fantastic.
All in all you just have to smile at how reckless and enjoyable this album is. It's an album that pulsates with energy and vitality and it's kicked most of the UK indie scene into a cocked hat. The Rakes are getting into full stride now and, on this evidence, they could well turn into something monumental. The party is back on, so grab your saucepans and make some noise. Klang indeed!
Words: Damian Leslie