Sean Lennon's release has enough brio and charm to be fully enjoyable as a listen outside of the purpose for which it was created
Sean Lennon's release has enough brio and charm to be fully enjoyable as a listen outside of the purpose for which it was created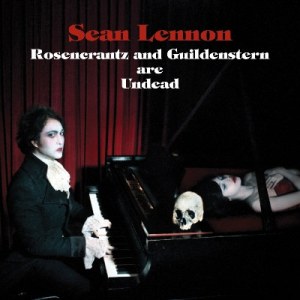 http://www.chimeramusic.com http://www.konkurrent.nl
I like film soundtracks a lot, but it's fair to say that a successful one has to have a fair bit of sonic pluck, and must give you the feeling that you have the mental (and maybe aural) stamina to get to the end of the LP. Luckily, Sean Lennon's release has enough brio and charm to be fully enjoyable as a listen outside of the purpose for which it was created; and once you can bleep out the slightly pretentious titles from your mind, you can sit back and enjoy a consistent and intelligent piece of work.
The first three tracks are perky enough; Title Theme hardly lets you settle before the romantic sweep of Elsinore and the jaunty wibbling of Feed. And it doesn't really let up. There are moments of almost Alan Hacksaw kitsch; Elsinore Reprise and s'Blood are two and Charlotte's Theme is another. There are other moments where the whole thing begins to sound like a Studio G extended jam (Fortenbras, Hamlet's Theme) but that's hardly a bad thing is it? And then there is Bobby's Bedroom which is a pop song of sorts and a very arresting track indeed.
Top record, don't let it pass you by.