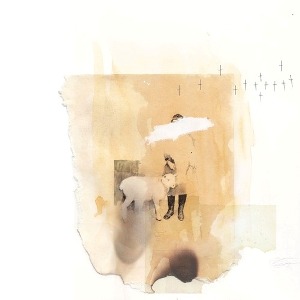 http://denovali.com/hernameiscalla/ http://www.hernameiscalla.co.uk/ http://www.myspace.com/hernameiscalla
A sprawling and at times an utterly majestic record, The Quiet Lamb is a pastoral, bucolic trip that possesses the kick of a mule when you least expect it. It also demands a lot of patience from the listener which is, I suppose, a big ask in these fractured times. There's an imperiousness not heard since Amon Düül2 rolled out behemoths like Yeti or Dance of the Lemmings: and the GY!BE comparisons can't really be ignored. Condor and River is the closest match to the New World solemnity that Godspeed trade in; the track is a good quarter of an hour long and is a pretty relentless plod, akin to a 5 mile route march through changeable weather. But no matter. Outside such seriousness, The Quiet Lamb is certainly one to stick on whilst you feel you have the patience as there are remarkable passages that will stop you in your tracks.

Everything starts as a very soft reverie, and your attention will be tested: Moss Giant, A Blood Promise and Pour More Oil are at times so soft that you can miss what's being presented; less sotto than whispered changes of tone and message. Pour More Oil does start to kick the tempo up a bit, but the overall feel is reflective rather than rousing. After Condor…, the record starts to really kick in, as things take a more trippy, flexible and crystalline turn. The Long Grass and Homecoming are trippy takes on the '70s folk troubadourisms of Jansch, Denny et al, whilst Thief is a beautiful funeral march, conjuring up Lady of the Lake imagery, Waterhouse style.
The Union is the show stopper, a three part that is vicious and intensely colourful by turns. The guitar parts in this are the key; razor sharp, powerful and happy to destroy everything that went before in an all-consuming db fire. The opening part – I Worship A Golden Sun -is a high incantation that is heavy on the Amon Düül vibes whilst the second – Recidivist -travels deep into the mountain mists and comes out wild eyed and loony. The thumping guitar half way through is almost cataclysmic in its finality. It's a heady ride. Finally, Into The West gallops off exactly as the title suggests it should (care of some wailing and trumpets).
A long road, but a worthy and rewarding one.