a messy soundscape that basically throws the kitchen sink at the Noble Edifice of Krautrock and gets away with its minor act of cultural vandalism

a messy soundscape that basically throws the kitchen sink at the Noble Edifice of Krautrock and gets away with its minor act of cultural vandalism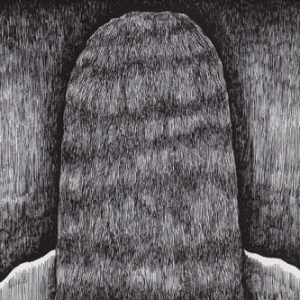 http://www.konkurrent.nl (Aurora Borealis)
Now you have two sorts of these revivalist records, ones that get buried under the sound of the past and are content to recreate it (for wont of anything better to do it seems) and those that at least try to mould past glories into something that resembles a vision, an idea or a personality. We're happy to report that this collaboration between Alexander Tucker, Guapo and Circle falls under the latter category. No Pieter the Photocopier types in this sonic manor.
Frankly I just have to say that it's a messy soundscape that basically throws the kitchen sink at the Noble Edifice of Krautrock and gets away with its minor act of cultural vandalism and with that in your minds; you should be going out and checking this record without delay.
It doesn't do anything new; pretty much anywhere. By the third track Under Fur Moon you do feel as if you're listening to Atem or In Dem Garten Pharaos, but that's fine, better still everything goes into Faust Tapes territory between tracks Curing Fur Hides, Green Garden Fur and Sommaren H. You can't beat the voices coming in (like Magma turning up at a Faust jam) at the end of Sommaren H, which prepares the way for a sluggish take on a Neu! meditation, albeit with choral chanting (Orb of the Woods). It's really great. Meditation is the order of the day after this, Bears Wandering Into Milky Chapel slowing down a take on Sing Swan Song to a bleary stumble before shaking itself off and morphing into something more forceful. The record gets very Cosmic Jokers for a while, courtesy of some echoing, growling guitars and spaced out drumming before tailing off like Amon Düül 2, Sandoz in the Rain-style.
Yes, if you like the Kraut, you'll have tonnes of fun with this.