What an enjoyable listen the record is! Get this.

What an enjoyable listen the record is! Get this.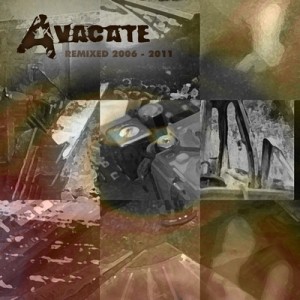 Inner City Grit
I know little of Bristol's Avacate, this remix record is the first thing I've heard of theirs, but it's so good I'm wary of checking out their own stuff should that let me down. The opener, Us and Them (Mamuschka Remix) is a breathless charge at times held in check by a juddering beat. Ghost of a Former Self (again by Holland's Mamuschka) is a wonderfully strange love song with a fabulously satisfying beat that is supple and open minded enough to allow the melody line to do the odd double take now and then. Then three mixes from Ireland's Gint, the first of which – Feel You Can Be Free – is widescreen soul that has something of the Scubadevils about it. Gint's 70's soul vibe is very evident on the remarkable, Sound Gallery-style take on Visualisation, which is a trippy as well as kitsch mini symphony. Magdalene is a hard edged club work out that ploughs relentlessly on for nine minutes. It's really fabulous.
By total contrast, Viso Nero's remix of Liquid is a dubmarine exploring the depths of the ocean (reminding me a lot of the wizardry from Greie Gut Fraktion and Chrome Hoof earlier this year / late last). Phantom Beat Syndrome is a demented Drum N Bass escapade of sorts, dreamlike in bits, (it does feel like listening to a one of those weird dreams when you're being chased through some strange landscape). No War is a quirky squirming slightly Clintonesque soundtrack to a very firm message about the benefits of peace. It's marvellous stuff. Agent M's remix of One is a skidding, messy affair that has elements of Techno and Drum n Bass in its schizoid stew. The break amidships is also unexpected (but fun) It's a rum take, that's for sure. Powder Monkey's remix of One is similarly unhinged, (what is it about this particular track that appeals to these dance deconstructivists?), no matter it's tremendous fun.

What an enjoyable listen that is! Get this.