Nada Surf seem to be getting better at what they do

Nada Surf seem to be getting better at what they do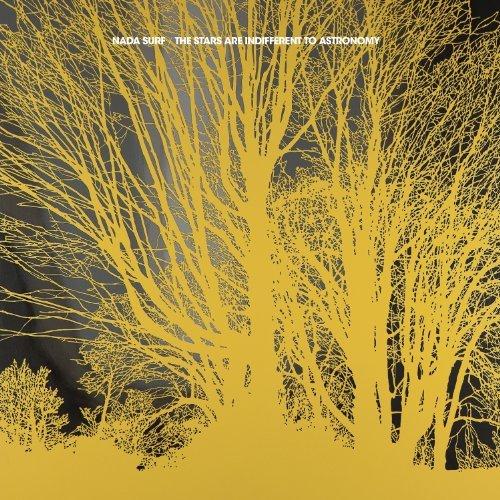 I find it quite frightening to come to terms with the fact that I've been listening to Nada Surf for fifteen years. And yet here I am, in 2012, with their seventh studio album spinning around and flowing out of my speakers and it is brilliant.
A perfect slice of power pop, The Stars Are Indifferent To Astronomy is currently serving as my comfort blanket. It is, undeniably, a quintessential Nada Surf album. When I listen to it, I'm not the man approaching middle age trying to come to terms with becoming a father. Instead, I'm the carefree, immature, sexually frustrated student that spent most of his waking life looking forward to finding another sticky floored nightclub in which to go and try to chat girls up in. When I listen to Nada Surf, it's permanently 1996 and I feel a distinct thirst for an alcopop.
Many people scoff at Nada Surf because they have a blueprint to their music and they very rarely stray from it. One of Incendiary's most opinionated friends once described them as "the Aerosmith of Indie Pop; only good enough for girls who don't like things hard enough." I answered back, "Isn't that the Foo Fighters?" without realizing just how much girls love Dave Grohl and quickly wished I had never opened my mouth. Well, here in webprint I feel safe to say that I'd take Nada Surf over the Foo Fighters any day. Why? Because Nada Surf seem to be getting better at what they do.
Looking back, 2008's Lucky feels like Nada Surf's 'dark album' and when they released their covers album If I Had A Hi-Fi a couple of years ago I confess to thinking they may have lost their direction somewhat. Thankfully, that covers album seems to have reignited them. The Stars Are Indifferent To Astronomy is, to my ears, the best album they've released since Let Go – and I say that as somebody who really likes The Weight Is A Gift.
Clear Eye Clouded Mind kicks things off in style. It hurtles out of your speakers, full of vim and vigour, quickly telling you just how re-energized the band are. It's a perfect power pop song, a clear slice of Nada Surf goodness and it's one of the best songs they've written in ages. Waiting For Something ain't half bad either but I find myself distinctly impressed by the slow build of When I Was Young. It starts pleasant enough but just when you think it's slight charms are beginning to wear thin it suddenly swells up, building in stature and transforming into the kind of anthemic power pop that deserves to ring out around stadiums and festival grounds everywhere. It proves just how far this band have come.
After that, they start to show off a little; bells, whistles, horns, strings and more get added into the mix on occasion. Crucially, they're all there for a reason and they never, ever sound like they've been placed there just for novelty's sake. There's a glockenspiel or something hiding within Jules and Jim but unless you were paying close attention you could easily miss it. The trumpet solo in Let The Flight Do The Fighting is much more prominent but it fits as perfectly into their sound as the solo on Kevin Carter did for the Manic Street Preachers. It just sounds right. Even the weird whistling noises in the background of No Snow On The Mountain seem to work but the band are never better than when it's just the three of them kicking up dust and barreling through a four minute pop song. Step forward Looking Through, the best song they've written since Hi Speed Soul.
All that's really left to say is that if you need a bit of power pop to pep up your weekend evenings, then Nada Surf have, once again, well and truly delivered. As they sing somewhere in this album, "It's never too late for Teenage Dreams."
Welcome to 2012. On this form, it should be a blast.