Like a musical self-help manual, with plonky acoustic notes and glockenspiel taps Baskin' sounds like a Broadcast 2000 pep talk. A song wrapped in child-like simplicity and words of barefaced encouragement that 'life is yours'. Bad moods are unwelcome here…

Like a musical self-help manual, with plonky acoustic notes and glockenspiel taps Baskin' sounds like a Broadcast 2000 pep talk. A song wrapped in child-like simplicity and words of barefaced encouragement that 'life is yours'. Bad moods are unwelcome here…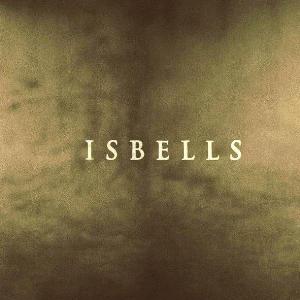 It took Bon Iver two albums, a run-in with Kanye West and months holed up in a woodland cabin to receive an abundance of hype, awards and recognition. But they still managed to beat Isbells to the post, and Justin Vernon became the face of quirky indie-folk. Now behind all the long-awaited build-up of the genre and tarred with a thick coat of Bon Iver comparisons, Isbells wait in line clutching album number two; Stoalin'. Don't know Isbells? Well if you like Bon Iver you'll like these guys… Just saying.
Title track Stoalin' begins with a scratch of strings and fast finger picks, Gaëtan Vandewoude's wavering pitch rides the full, natural rolling waves of acoustic guitar with ease. The album plays like a musical journey and the rhythm on Heading for the Newborn was made to be the soundtrack to your next train, complete with summery guitar riffs and an uplifting chorus.
Harsh contrasts of moody lyrics and sunshine melodies are packed into Stoalin' and in the likes of Heart Attacks it's all too clear. The sorrow of a crushed relationship severs through the sound, with the line; 'I want you dead or gone, I never want to see you again', masked by stirring harmonies and pretty backing vocals
Like a musical self-help manual, with plonky acoustic notes and glockenspiel taps Baskin' sounds like a Broadcast 2000 pep talk. A song wrapped in child-like simplicity and words of barefaced encouragement that 'life is yours'. Bad moods are unwelcome here, the album has a clear positivity and a sunny outlook. Elation unashamedly spews good feelings into your ear pipes, the lyrics 'shout it out and release it from the heart; wooohooooo!' followed with jolly handclaps and cheery tambourine shakes.
Isbells have created an album of innocently happy tunes with darker undertones. A palpable message that 'everything's gonna be fine' runs through Stoalin'. Teased with sugary melodies, it will shake the sadness out of you like an exorcism. So if you're sinking into a Bon Iver depression might I direct you to this record. Happy now? You should be.