All over in 36 minutes too, how the FUCK did they manage to cram all of that in in such a short time?

All over in 36 minutes too, how the FUCK did they manage to cram all of that in in such a short time?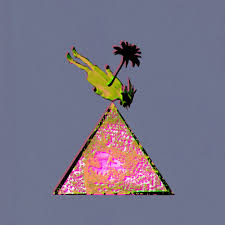 http://www.theleaflabel.com http://www.konkurrent.nl
It's taken me AGES to get round to writing about this, nearly six months in fact. Idiotic really, because this record is brilliant. Why? Well, I can't abide jazz, of almost any form, so when someone told me Melt Yourself Down was jazz and I saw the name Pete Wareham I thought, naw, let it pass. Then whilst clearing out CD pile I thought, 'ach stick it on' and frankly sat there entranced for the whole LP's duration. I kept playing it, kept telling myself I really needed to write about the LP, and then kept forgetting. Why? Well it's the sort of LP that completely gets you going only to vanish without trace from your mind as soon as it's over. I think this is a remarkable thing, linked only to the ability of the Nolan Sisters' I'm In the Mood For Dancing to act as an aural hoover, and destroy any annoying earworm that may be driving you round the bend. (Try it, you won't be disappointed.)
Enough pish talk! The opener Fix My Life is party music; total party music that somehow sounds like the Turkish market outside Brussels Noord station. How? Well you the listener are pitched headfirst into a whole set of disparate sounds that somehow, due to the sax, come together to create this polyrhythmic, multi-coloured assault. This feel is due no doubt to the fact that the track has a tough undercarriage. Release! is a sort of psychedelic stew of ska, erm Gong's more bouncy moments, and psyched out Azmari wedding music. It's off its bloody tits. You will start to get the picture by now intop what you have let yourself in for. Following all of that, Tuna is similarly deranged; a weird call to prayer to a god made out of recycled plastic. Stuff just keeps coming in sideways in this track; the screeching, scratching synths blurting out uncontrollably over the cod "traditional" vocal stylings. Then we are whisked off on another sonic Jalopy without a second's pause; We Are Enough is an angry soul track propped up by some sax blurts and clattering beats. It's got something of the Ex or King Champion Sounds about it in that regard. After ALL OF THAT, we get the best track on the album, (for me at any rate). Kingdom of Kush a deceptively open song which relies on a simple beat and some howled vox; it's cheeky and totally loose and turns into some daft form of disco three minutes in. It's up there with Lost in Music by Sister Sledge. Finally, luckily, blissfully, we get a moment's breather with Free Walk (which is quirky enough despite its slower pace) and a slow build up in Mouth to Mouth where hings start to get druggy and raga only for the track's initial conceit to turn tail on some choppy, squeaky sax blurts. By the end everyone loosens up and we get a sort of bedroom take on acid house.
Finally Camel closes proceedings with the daftest noise imaginable; a sort of incredibly sluggish stop start thing that begins like the "world music afro jazz whatever the fuck" take on Moebius and Plank's track, News from Rastakrautpasta or America Is Waiting by Byrne & Eno (I am NOT joking). Eventually Camel fleshes out in more traditional form very quickly and starts to build towards a ridiculously squealing climax. Top stuff.
All over in 36 minutes too, how the FUCK did they manage to cram all of that in in such a short time?