A crushing disappointment.

A crushing disappointment.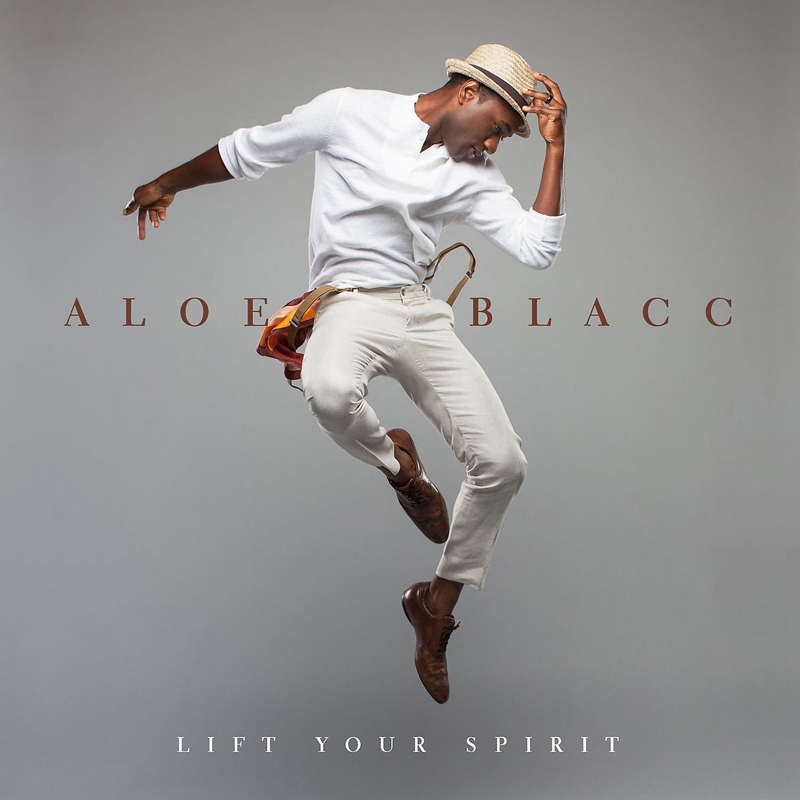 A crushing disappointment. I thought I'd best just get that out of the way immediately. In essence, that's my whole review, but I don't really want to seem like a chippy muso hack, so let's look at why I felt the need to write those three words.
I'll be honest, I never really gave much time to Shine Through, Blacc's debut album on Stone's Throw records but then, there's no mention of it over at his official website either, so maybe we should just draw a line under it hey? As for Good Times, well, I loved that album. LOVED it. Still do. It's a smart, sophisticated soul album brimming with heart, passion and oozing style. It's a cracking record from start to finish, daring in places (that sublime Velvet Underground cover, for instance) and chucking quality tunes at you at every turn. You all know how successful I Need A Dollar has been, it's still played all over the place but there's great work all over the record and Blacc toured that album for years, its popularity growing steadily country by country. He put the leg work in for that record, there's no denying it, and in doing so he's looked to reap the rewards as best he can. When I got the chance to see him play live, I felt I was trult watching a star in ascendance. I couldn't wait to see what he did next.
Sadly, his move to Interscope records seems to have completely ruined him. Why do I say that? Well, now that he's on a label with such esteemed marketing brands as Eminem, will.i.am and Lady fucking Gaga of all people he seems to have been swallowed up by the marketing machine and what they've spit out the other side is…. Well, let's look at this in detail.
For starters, look at that cover. Aloe Blacc is young, stylish and incredibly handsome. Girls love him. Plenty guys do too. He's cute and he can sing, so why not have a picture of him floating in mid-air holding his hat? Seriously, it looks like a perfume advert. It's an image that speaks not of style but of fashion and, well, it's a worrying sign to begin with. Sadly, the music itself follows a similar pattern.
I'm not lying when I say that, for the most part, this feels like a fucking Westlife record. It's shiny, it's polished and it's so incredibly safe and diluted for the masses (for the most part) that you may as well check the tv schedules to see what national talent shows need a guest star, because this is pure mainstream pop fodder of the blandest order and you'll be hearing it EVERYWHERE this year. And that's really depressing. That track he did with Avicii is currently selling ridiculous numbers around the world, for valid reasons, but if the cheesy, mawkish, acoustic version of Wake Me Up, which opens this album, had been released first, then that crossover success may never have happened. Honestly, this version is pathetic. It feels cheesy and half-arsed and as an opening track it's too light and fluffy to do anything to you whatsoever except make you want to turn on the radio and listen to the Avicii version.
After that, you get half a dozen polished numbers, so shiny that the Backstreet Boys would have shunned them for not being edgy enough. Love Is The Answer brings a collaboration with Pharell to the table but it's a package that delivers very little of note and for the most part you'll probably be just scratching your head wondering what the hell happened to the guy that produced Good Times? Where's the guy behind Life So Hard and Take Me Back? Well, he turns up – FINALLY – on track 8, Red Velvet Seat but let's not get too carried away. It is, after all, a song about a cushion. Still, it's a step in the right direction and if it takes upholstery to instigate that, then so be it.
In the end though, I'm left with a sense of having watched a guy I admire sail right past me and into waters where I don't wish to venture. I'm sure this album will sell bucketloads. I'm sure it will find its audience because the marketing machine at Universal will target them effectively. You'll hear these songs in adverts. You'll hear these songs in tv programs. You'll see Aloe Blacc perform on Simon Cowell shows. He'll be everywhere and the girls will love him because he's small, cute and he can sing like a dream. It won't be long before he has a clothes line out and he'll be selling perfume and god knows what else. And you know what? I wish him luck. I wish him all the success in the world. The only thing is, I'll be sitting over here, on my cushion no less, remembering the Good Times.
This isn't the album I wanted. It's a crushing disappointment, for me, personally but I'm savvy enough to know that this simply wasn't made for me. When the marketing machine spat out the statistics , a fat, white, middle aged bloke who likes old soul records wasn't part of their target demographic.
This ship has sailed. God bless all who sail in it.