There's even something in It's Time to Be Clear that reminds me of Terry Jacks' Seasons in the Sun. Enough for you to know. Who reads Bonnie Prince Billy reviews anyway?

There's even something in It's Time to Be Clear that reminds me of Terry Jacks' Seasons in the Sun. Enough for you to know. Who reads Bonnie Prince Billy reviews anyway?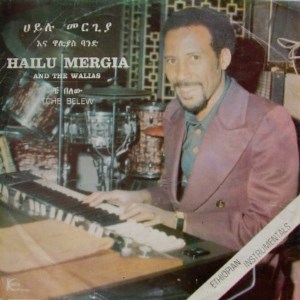 It's been a busy old month at Incendiary. So much so that we've not really had time to review that many records. In recompense, we've done a few round ups of what we've been listening to. So, as the year winds down to an end, and the unmitigated horror of seeing your in laws in Godforsaken places like Todmorden or Radcliffe draws EVER CLOSER (caps intended) we thought we'd provide some light relief. Just remember, music didn't save those who took part in the Christmas Truce 100 years ago, so why hope for different now?
Timber Timbre – Hot Dreams
(Full Time Hobby) http://www.konkurrent.nl
Fans of Ennio Morricone? Or John Barry? Or Shirley Bassey? Step right up. It seems that TimberTimbre have gone back to 1967, made the sort of cinematic froth that should appeal to those who still wear Rayon shirts on a weekend. What is it with this sort of LP? They never die, but just turn up when people feel that bit ironic. Big production and bar room laments? Aye, aye, Cap'n. Twanging guitars, Duane Eddy stye, that 60's 'chink-chink' sound knocking out the beat, sweeps of orchestration punctuated by short piano crashes? All present and correct, Sarn't. This is the sort of thing Divine Comedy would gently send up; except I'm not sure this is a send up. The singer croons, wails and swoops melodramatically over the songs, telling us he's 'a dog' (it's always dogs innit) and in love (This Low Commotion) and that he wants to write to someone 'so true' (Hot Dreams). Golly. It's good though; and at turns darker, more brutal and a bit simpler than anything Mr Hannon would put out. There are also hints of Roxy in the sleazy sax and effects on The Three Sisters, or on Beat the Drum Slowly, and the (obligatory) smooch in Run from Me; which draws from Elvis the Pelvis and Captain Scarlet in equal measure. It's a lovely record though, eminently listenable; and the sort of thing that has you reaching for the Scotch on an afternoon off. All good fun.
Todd Tobias
(Tiny Room Records) http://www.tinyroom.nl
This is a record about cities inspired by a book about cities. So, the great wheel turns, eh? Anything with Todd Tobias is worth a listen mind; from his work with GBV to his solo stuff. And this release on new Dutch label Tiny Room is no exception; a set of meditative pieces that are in turns, funny, clumpy, cussed, melancholy and really raw. This capriciousness is hinted at by the titles. You see, each track has a byline – so Saz (for example) is 'city of descended masters'. However I don't really 'hear' 'the city of hidden tails' in the grinding clump Kur or a city that inseminates the sun in Nargesh's croaks and squeaks. Though I sort of get Kish being the 'city of helper cats'; even though it comes on like a knackered old Ethiopian wedding tape that's been left out in the rain. Listening to this LP's an exercise in pure fantasy.
The Eno-esque* opener Lamura is a gem, and in no way a preparation for the rest of the LP which – if I have to make my own summation – sounds like the sort of 'throwaway', whimsical, 'back-of-the-envelope' record that turns out (on repeated play) to be really, really addictive. Other tracks to watch out for are Dravidia (which walks the same path as the stuff on Will Sergeant's Themes from Grind) and Smazbaal and Wermol which are fabulously paranoid pieces. Worth a listen for sure.
*One box of Quality Street already confiscated by Santa's helpers for that remark!
Parkay Quarts – Content Nausea
(Rough Trade) http://www.konkurent.nl
I don't really get the fuss round Parquet Courts, that's why we don't review their LPs. Not that they'd give a shit as they're doing just fine, Jack. In any case, I'm really not into covering everything, however trendy or 'good'; and the 'of course we already knew about this already, like most things' mantra that seems to infest the thoughts of music journos like the lice in your trench-soiled battledress, leaves me cold (geddit?!?). ANYWAY, I really like this LP they – or some of them – have made under one of their monikers, Parkay Quarts. For one, Content Nausea boasts some tremendous covers like the laid back takes on the Elevators' Slide Machine and Nancy S's These Boots. It also boasts some groovy interludes (Kevlar Walls, Content Nausea) and daft deadpan tracks like Every Day It Starts and Psycho Structures which comes on like some long lost post-punk classic. At turns this LP also sounds like that brilliant Jeffrey Lewis take on Crass LP (Content Nausea itself), or some early Camper Van work outs (Pretty Machines) or a laconic bedroom take on the Velvet Underground, when Cale still cracked the whip in the band (The Map). It's a really great listen at times. Who'd ha' thunk it?
Peaking Lights – Cosmic Logic
(Domino) http://www.2benelux.com
You know records that just fail to capture whatever it is they are meant to capture? But you end up listening to it a lot anyway, just out of frustration, or as an exercise in curing your own bafflement? Well, this is one. I like Peaking Lights as they've made some cool things in the past. And Infinite Trips promises so much with its weirdy wobbly synths and slightly off key guitars and up tempo vox. Even Telephone Call – for all its lyrical inanities – gets a bit like Essendon Airport's Talking to Cleopatra, with its daft, pinky plonky synth thud. I think they're being witty. Actually, alongside the low grade surfer funk, there are loads of dafty lyrics, which soon begin to grate. Singer Indra Dunis sounds mashed off Prozac, or overwhelmed in describing a real life Barbieland. I mean we are NOT far from The Innermost Thoughts of Wigfield here, groovers. But most of all, you get the feeling that if the band'd stop being so bleeding cool and all-knowing and on the ball, their music would carry more weight. And things do drag a bit amidships till Eyes to The Sea, which makes you smile by being more 'mauve' than Uncle Monty, and the bouncy pop of New Grrrls, which is great and reminds me of dodging the fights in Shifters nightclub in Accrington, back in 1986. I've listened to it a fair bit. Wonder why?
Loscil – Sea Island
(Kranky) http://www.konkurrent.nl
Kranky have released some ABSOLUTELY BELTING records recently, we review Anjou's wondrous release, in full, elsewhere on the site and it seems everyone is rightly getting into a right ol' lather about the Grouper LP. Here's another cracker; the new Loscil record, which is a beautiful gem and stuffed full of hypnotic and very beautiful turns of sound and texture. There are hints and whispers of the dub and techno that 'Mr Loscil' Scott Morgan used to indulge in, but in keeping with this ghostly, windswept release, they are mere echoes popping in and out of the record in the most gentle of ways.
Now, this record is intense; and that can be quite disorienting, as it's something that kicks in from the first bars. Ahull is akin to getting dizzy after watching a spinning mobile, or trying to regain your focus after getting the sun in your eyes and In Threes is the ultimate whacked out seaside dream. It's a tremendous opening gambit, and you're almost wiped out by the quiet intensity of these two tracks alone. No rest though, as the next nine tracks wipe you out that bit more. Each boasts its own little party trick (the ethereal vox on Bleeding Ink, the weird cuts and shifts on Sea Island Murders, the brilliantly terse piano part on En Masse, more knock out vibraphone on Angle of Loll). I tell you you are shagged by the end. But shagged in a 'I've just walked the Pennine Way' kinda shagged, or shagged kinda shagged.
Overall, it's a perfect evocation of place and a great distillation of time. A quiet classic really.
Hailu Mergia and the Walias – Tche Belew
(Awesome Tapes from Africa) http://www.konkurent.nl
I'm a sucker for Ethiopian music; whether it's stuff from the classic era of the 60s and 70s, the music that Terrie Hessels from The Ex brings out on his fabulous Terp label (check it!) or whether it's from the Heads at Awesome Tapes from Africa. Man; I can't get enough. This Hailu Mergia LP is no exception. Though it was recorded and released during a period of uncertainty in the country (three years after the Hailu Selassi coup), you'd never guess; as it's laid back and confident, and full of fun. The LP is for the most part instrumental (which is surprising as I can't think of many instrumental LPs from Ethiopia, even with my meagre knowledge) and when we get vox, as on Wghenei you get caught out. You'll also get hung out to dry on some of Mergia's Farfisa runs, which are sparkling and very trippy (like on Ibakish Tarekigne). It's also noticeable how far the beat is pushed to the front of the recording; matters get pretty steamy in places. The highlight has to be the original recording of Musicawi Silt, which bumps and grinds like Afro beat at its toughest. There are some beautifully patient work outs; Lomi Tera-tera and Yemiasleks Fikir possess that beautiful lilting beat, and the rasp and dry clank that seems to come with naturally to Ethiopian musicians. There are some tremendous hoe downs too; watch out for the opener Tche Belew, which is a belter. Utterly hypnotic. Get it.
Alison O'Donnell and Firefay – Anointed Queen
(Stone Tape Recordings) http://www.konkurent.nl
In which we are transported back to a time when John Martyn did the Springle Ring with Sandy Denny, and lords did leap and dwarves they did tumble. Enough. I shouldn't take the piss, as this record is fine, and inspiring in places; especially the opening track, Living on the Concrete Path, which is as trippy and mystical as they come. You think you're set up for something off its bonce, but then get led along a very familiar path with the following tracks, which is a shame; as you want more of the slightly disorienting, unsettling stuff than the straight down the line, slightly too reverential psychedelic folk rock of Night Spell. Or Strawberry Wine, or White Lilies; a track which I'd swear Dave Mattox is drumming on. It's annoying overall; as the out there things (that marvellous 'swoop' in Under the Church Tower or the funny noises on Hart Fell) don't get much time to play before they are stuck back in the box. There are some great things here, mind; as with The Day the Winged Fury Came, which is a woozy, ever-so-slightly preposterous, Harpsichord-led lament. Or the daft, 'Here We Go Round the Mulberry Bush' dance of Blood on His Horns, or Come All Ye Malcontents which is a great rip off of Liege and Lief era Fairport. It's just a shame other bits are plodding. Oh well.
Pharmakon – Bestial Burden
(Sacred Bones) http://www.konkurent.nl
Not for the faint hearted. I'll say this for Pharmakon; she makes records that are totally immersed in their own worldview, and straight to the point. Bestial Burden's cover gives a hint as to what is going to hit you later on. We get a visual – and visceral – take of the ordeal Margaret Chardiet went through (she was seriously ill and had to have an organ removed) and the way she responded to it emotionally. And believe you me, as a piece of work Bestial Burden never backs off; right from that cover and through the record itself. Actually it's a brilliant record as it's that rarest of things, a truly representative work and one that needs no bullshit to prop it up – even if it is (very often) a damned hard listen. I do really dig Vacuum, the increasingly frantic breathing patterns is a bloody cool, and intense way of setting you up for the trauma that is dragged up with Intent or Instinct and the grandiose, towering Body Betrays Itself; the thuds of the drums on the latter really evoking a heartbeat that could stop at any minute. Primitive Struggle is a heavy mix of wracking coughs and heavy thumps, and possibly the most harrowing piece on the LP. Autoimmune just flattens everything in sight, and Chardiet screeches her commands like a wired Boudicca propped up on a souped-up Hummer. Everything ends with the title track which smoulders away, occasionally coming on like a broken down, disconnected take on Twist Run Repulsion off Simple Minds' Empires and Dance. Wow.
Ólöf Arnalds – Palme
(One Little Indian) http://www.konkurent.nl
A lovely LP, and as poppy as can be – even if the dread word 'eccentric' hangs over the whole thing like a fucking great rain cloud over Old Trafford cricket ground on the first morning of a test match. Turtle Dove is a masterful opener, the right balance of melody and promise. Records should always (in my humble opinion, M'Lud) kick off with something that makes you wonder what is going to happen next; curtain raisers for the show. And that is what Turtledove does; it sets us on our floating course. The only criticism is that this LP floats along rather too well, never really threatening to do anything apart from make sweet noise. To borrow one of the song titles on here, Soft Living it really is. Still, Defining Gender is a lovely track reminiscent of a whole host of late 60s folk songs, and lifted by a melancholy string part that has a touch of Robert Kirby about it. (Han Grete is very much in thrall to Vashti Bunyan, too). What else? Well, Half Steady is a lovely bouncy quirky thing, whereas Patience comes over like an Emilíana Torrini song, which is great in my book. The title track is built round a beautiful descend, and Hypnose sounds like High Llamas on the hubble bubble. It's all good. It is. You won't regret zoning out to it; even though you get the feeling La Arnalds eats the air for food, or knows where Xanadu is.
Bonny Prince Billy – Singers Grave A Sea of Tongues
(Domino) http://www.2benelux.com
I don't really review stuff like Bonnie Prince Billy records. See I don't 'know' or feel the impulse to 'know' enough about him to review him; you know? I don't get the vibes. And this magazine isn't a bloody information service, you dig. I also don't go to the shows where he plays in front of 5 people in the back room of a Care for the Elderly charity shop or what have you (or is that some other bloke with a beard that has a chaffinch's nest in it?). I'm none the wiser. And anyway, there are all these people writing reviews about him already, showing incredibly deep insight into his work, showing they care; it's as if they've just shared a pie with him or something. I'm best leaving it to them. I'm not knocking his stuff, as everything I've heard I've really liked, but you know for me, he's the sonic equivalent of those blokes you meet in pubs. You start chatting inadvertently over a pint in the afternoon, develop a great rapport with them, and you think what a nice fella, we should meet up sometime, then you go home to meet your other half and you cook your tea and watch a film and she goes to bed, and you watch the football on the telly, and you don't think about what you did earlier in the day. And by then you've totally forgotten the bloke you met in the pub. And you half blank them if you ever see them again, wondering where you saw them first. I do like this record though. Even if – apparently, because I'm not that much 'in the know' – a fair number of them are reworkings of an earlier record I've not heard. I couldn't give a shit. It bowls along at a decent enough pace, and there are one or two heart stopping moments such as There Will Be Spring and Old Match. There's even something in It's Time to Be Clear that reminds me of Terry Jacks' Seasons in the Sun. Enough for you to know. Who reads Bonnie Prince Billy reviews anyway?