A few years back a friend hipped me to this website about watching ships on the English Channel.

A few years back a friend hipped me to this website about watching ships on the English Channel.
Fresh from the shame of the dry cleaners (did I really have to be so liberal with that ox blood during the Stag dance?) I mix myself a Queen Victoria and look at the racing results from Chepstow. Nothing. An afternoon of staring out into the garden looms ahead, enlivened only by the noises from next door's budgies. Who said this was a season to be jolly in? A fucking liar that's who. Better do some reviews.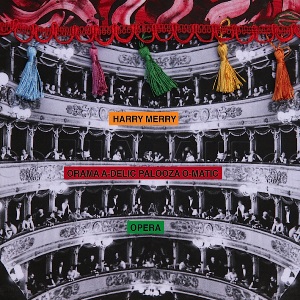 Harry Merry – Orama A-Delic Palooza O-Matic Opera
(Blowpipe)
An open letter to Harry Merry from the reviewer.
Harry you are a god of this confused age, and I love you in a way only reviewers love stuff that knocks them sideways and continually wrong foots them; and it was an honour to hold your microphone that time it broke at that book opening in Rotterdam a few years back. But you know, I keep my distance. I see your shows from the back, I try not to cheer you on, as I think there's something that I need to understand with your work and I haven't sussed it yet. Because your music is so bloody engrossing it's exhausting and something that you can't listen to in an idle or even a 'public' moment. You see I think your brilliance is as a recording artist not as a live act. With this record I think you've surpassed yourself; a concept album about a nice European holiday with one or two unfortunate adventures, I never saw that coming. I'd say your new LP is your best to date, because I can hear your grooves better here. The arrangements really bring your brilliance to the fore, and the measured quietness on stuff like Latina Picknick and Refractured in Sculptured Acrylic informs the music in a very charming manner. There's room to dream for all of us Harry, I love that. I love This Cosy Stena Line too; though I disagree, that boat's fucking murder when it's full of drunks. On the whole this is a record that really benefits from a gentle approach and the backing vocals make it really special. The girls sometimes sound the girls from Human League; and they help things like The Sky-Fun Reels and Angelika Kneels, and my favourite, Erleen Creates Beauty; which is great even though it's like a fairground take on Beefheart, or Buggles.
Earth – Primitive and Deadly
(Southern Lord) http://www.konkurrent.nl
Well well, the latest Earth LP. This is quite sprightly for them; what with the guest vocalists adding extra snap to their trademark sloth and plutonium-heavy riffage. I like Earth; you can stick on one of their LPs and it just slumps around the place, acting like some recalcitrant Mac-fed* teen who doesn't want to go to visit his gran. The best track on here, Even Hell Has Its Heroes, encapsulates this sort of supine malice and petulant teen jerk off. Oh; and brace yourselves, as the vox are a bit hit and miss if I'm honest. Mark Lanegan's tracks, There is a Serpent Coming and Rooks Across the Gate are menacing enough; but somehow Lanegan sounds out of place, oddly tinny, a bit cautious too; I really don't know why. The highlight of the LP has to be Rabia Shabeen Qazi singing Zodiacal Light; which is belted out as if the world is about to end.
So, Earth, yeah, the rock journalists' nightmare. Please find some more words to describe the same, enjoyable, reliable old pattern that's been served up to us for years without sounding like a right verbose tool. They are like one of those old Mercedes, they just keep chugging along.
*In both senses of 'the Mac' in our modern day society. We need a third thing we can call Mac that everybody consumes, so we can make an unholy Mac trilogy
Witching Waves – Fear of Falling Down
(Soft Power) http://softpowerrecords.bandcamp.com/album/fear-of-falling-down
I really like Soft Power, they put out some bloody enjoyable records, things that aren't too taxing but often inspiring in their understated manner and – of course – great pop fun. This LP from Witching Waves is another in the mould; an abrasive thing, which – on the evidence of tracks like Creeping or Barber – judders and shakes about in a sort of waking fit. The album's got this nervous edge to it that helps a lot; as anything less than total concentration would kill tracks like Concrete or Cold Out, or I think. It's a funny LP, quite emotional in places… even though the band try not to sound too serious, you get the feeling Witching Waves have thrown absolutely everything they've got in their emotional lockers into making this LP. The cover's very – ahem – brutalist and monochrome, which is picked up in the drums, which pound their way through this record like a pile driver. Now and again we get nods to others; the title track may (or may not) belie the fact that they've been listening to very early Stereolab, and the single Better Run is a gravelly reworking of Read it in Books by the Bunnymen but that's never a bad thing is it?
Ave Tare – Enter The Slasher House
(Domino) http://www.2benelux.com
I've not listened to anything from Animal Collective for ages. Whatever star they hitched their wagon to seems to have buggered back off into the fundament ages ago. Still, this record from singer Ave Tare is instantly recognisable and also reminiscent of another time. Despite it feeling like a blast from the past it's a bloody good listen; that future-past psychedelia is still going strong and Tare's gift for a catchy song is still with him (given the evidence of Roses on The Window, A Sender and the Franz Ferdinand-esque Little Fang). At times things get gloopy and deliberately weird (those stop starts and changes of direction another Collective trademark heard in Duplex Trip and Catchy (Was Contagious)). Oh, and Blind Babe and The Outlaw has that Feels-era psychotic delivery and brazen 'flourish', which is great. The Collective lads were always best when they showed their teeth.
This is going to sound weird but in sounding dated, somehow this record sounds better; maybe all the Collective bunch (whether as solo artists or not) just all need to keep going and continue developing their thing away from the vicissitudes of taste and fashion.
At the Close of Every Day – Darkness Travels Light
(Volkoren) http://www.konkurrent.nl
This is good; in a classic Dutch way; unobtrusive, soft, uncomplaining. Stoicism and comfort, they seem to marry those two things together really well in the Netherlands. A mope about in the misty countryside, then it's home for a nice hot chocolate and a quiet reflection. At the Close of Every Day have made a record that's moreish in that way that LPs are moreish when they don't look to grab or impress you. And because of that it's a brilliant LP to stick on in the morning when your frontal lobes aren't tuning in correctly. It certainly beats cheeky chappy breakfast radio.
A few years back a friend hipped me to this website about watching ships on the English Channel. You could monitor the progress of trawlers or freight vessels, moving at a snail's pace on one of those old fashioned websites that now seem as old and as incomprehensible as the Rosetta stone. I could have watched it for hours. A nice, soporific experience; a bit like this LP. I'm not sure what draws me to it. There's the nagging suspicion it's slushy, despite the lovely guitar sketches in Vleugellam and (LP highlight) We Keep Looking Up. There are some lovely turns of phrase, some very appealing shifts of tone and melody line, and everything's so damned patient and forgiving you feel instantly safe listening in. But has it anything more to offer? After 30+ listens I'm none the wiser. Still, it's very pleasing.
Andrea Belfi – Natura Morta
(Miasmah / Morr Music) http://www.konkurrent.nl
Ah Andrea Belfi; a sonic wizard, back with a new record. And it's a brilliant record; possibly better than his last which was some work. We get 6 tracks, each a spacey, sometimes menacing exploration into odd, atonal sounds. This LP sounds a bit rockier than the last; it feels informed by more brazen ideas, and maybe a bit more upfront in its delivery. Certainly the rippling guitar effects on Oggetti Creano Forme and suggest this. Of course we get the suggestive, subliminal Belfi with Su Linee Rette and Forme Creano Oggetti, but then, we get the rocktastic Belfi in the same tracks; just as you begin to settle back and prepare for some academic muscle flexing. Maybe (with some of the clashes and bangs) there's a bit of what Charles Eric Charrier does here too. At times (as with the magnificently creepy Immobili or Roteano) it sounds like a classic sci-fi flick soundtrack. There is a directness in the delivery; the sparse nature of the composition really effective in places, and the reliance on one approach or the manipulation of one specific sound hitting home. Natura Morta itself is a fabulous trip; a beautiful and disturbing piece that reminds this listener of an amplified meat slicer built round this chiming, scraping sound. Things slip in and out of each other; there is almost no break between tracks and you can take it on board as one whole piece. Belfi's a brilliant artist, you should all be tuning in.
Shivers – Shivers
(Miasmah) http://www.konkurrent.nl
How good? Really good! In fact I'd go as far as to say that this is an essential release from Rutger (Machinefabriek), Gareth Davies and Julie Mittens drummer (and fellow Leidener) Leo Fabriek. I know these three do a lot of collaborating, but this sounds like a band that either have issues with each other, or have decided to try something new (and are very nervous about it). It's not the relaxed, carefully plotted sound I would expect. You see, the music is incredibly intense and a lot richer and up for a bit of trouble. It's confrontational; there are some thick, glutinous sounds here and sometimes the pressure builds so much that the component parts ping around the place like a pinball getting a damned good hiding. This is the sound of a pressure cooker; the opener Ash is just so tense and brooding; and the closing track (and tour de force) Replicant is a long, nightmarish vision comprised of half-sounds and things retrieved somewhere from the back of your memory. Elsewhere we get some mad, groovy Ash Ra Tempel / John Cale /jazz car crashes such as Oto which explode onto our consciousness in the way that paste is squeezed out of a tube. And Rabid is just that; it sounds rabid, frothing at the mouth and incapable of anything but creating its own hell, before deceiving us with a high falutin' slab of sub-Saharan Soft Machine break down. Brood tries to out muscle Cluster too. What's not to like with this LP?
La Sera – Hour of The Dawn
(Hardly Art) http://www.konkurrent.nl
I do like what Katie Goodman does, it's fun and deserving of your time; and this is – on the whole – a very presentable record, albeit with some sharp edges. Hour of The Dawn feels a bit tougher and maybe more structured than her last one, for sure. And – given some of the lyrics on Kiss This Town Away and Losing to the Dark– a record that's much more up for a ruck, or telling a few unwanted elements to pack up and leave. There are some great takes on that early 60s pop sound which Goodman's band finds so satisfying to play; boasting some tough, no-nonsense licks that underpin tracks like All My Love Is For You and Summer of Love. But as I said, it feels ever so slightly abrasive; there is a bittersweet edge. Goodman's breathy vocals, and the way her voice sometimes drops at the end of a bar is a little bit reminiscent of how Chrissie Hynde used to set up those plaintive moods in early Pretenders records. You get the feeling that there's a lot of emotional stuff that has gone into making Hour of The Dawn (despite the ringing chords and winning melody lines) and the songs are in some ways playing a double game.
Willits – Opening
(Overlap Music) http://www.konkurrent.nl
Remember triangles on record covers? (I suppose it's like saying remember Myspace?). Well, they are back on the cover of Willits' LP, Opening. Still; we shouldn't castigate too much as, triangles or no, this is an enjoyably weightless record, borne aloft by a whole bank of synthesized sounds and floaty afterthoughts. Sometimes with beats; albeit beats that have been scrubbed, blow-dried and kept in their kennels. But I'm sure (as is the way these days) that a whole load of specially selected samples and sequenced sounds that aren't synthesized, but freshly plucked from the ether and then lovingly crafted, have gone into the making of this.
OK I should say that sometimes it charts a precarious course through the straights between the Scylla of naff and the Charybdis of pretension, but I actually like it when it gets New Agey as it has this marvellous Edgar Froese/Ash Ra feel to it. And I would far prefer listening to this when I'm being dragged round a DIY emporium, Christmas shopping for the in-laws and looking at cushions with She Who Must Be Obeyed than the usual sub-Buddhist / waterfall noise dry wank. And sometimes the sounds come together to make something very lovely as on Ground, or Now, which are almost magical.
Yvette – Process
(Tough Love) http://www.konkurrent.nl
Hard as nails and brilliant and why have I left reviewing this for so long? This record seems to have slipped through the net for many as Process has been out half a year and I've not heard anyone talking about this fabulously upfront, prickly record. Tracks like Everything In Reverse and Cold Comfort crunch on and on; marrying a rough diamond approach to melody with some uncompromising structures which almost sound welded together. It's a bit like Health in style, but less artsy and less gauche; even when the vox are deadpan, as on the brilliant Tempered Glass, or Mirrored Walls. This record feels more direct, and a bit like Dutch noiseniks WOLVON at their cleanest; or the mysterious Lansing Dreiden in places. The screeches and scythings of the guitars never back down; just check out Carbon Copy. Or Attrition, which sounds like a fabulously atonal reworking of Warsaw. It's a great listen, if you want something tough, slightly mysterious and sharp.