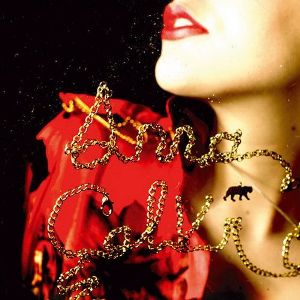 http://www.dominorecordco.com http://www.munichrecords.com
Well this is something else entirely. You will hear a lot about Anna Calvi's record through many other "media/information outlets" I'm sure, so much so that I wonder why I bother to write about it. And yet it's such an exciting record, it's so much unabashed, shameless fun, that it seems churlish for this magazine to ignore it.
This is a record you can't help but get caught up in. Even if at times you feel as if you are (watching?) a performance put on for its own sake. I use the word watching for a reason, in that Anna Calvi's muse sometimes gets ahead of itself in its wanton theatricality and brazen showmanship. It reminds me very, very much of Bowie at his most arch, or Jim Morrison when he's trying to give it to The Man. Blackout, First We Kiss and Desire are marvellous concoctions of tremendous hooks and breathless vocals, whereas I'll be Your Man and Suzanne and I is pure torchlight stuff, with nods to Tom Verlaine and brassy crooners like Shirley Bassey (honestly, Bassey's was the name that cropped up in my head, don't ask).
Calvi is comfortable playing the breathless, wanton romantic: the record has the same sense of assurance and slightly ridiculous posturing that made Jeff Buckley's Grace so enervating (or frustrating, take your pick).. The track The Devil showcases the same sense of enchanted whisperings and soliloquies that Buckley would often parade to show the pureness of his artistic intent. She also tries out a few moves very reminiscent of Hynde and Smith on Desire and Blackout. It's nothing if not confident.
I must add that I nearly missed listening to this record, because the only bum notes on the record are right at the beginning, where the bluesy introduction to Rider to the Sea had me thinking that this would be a plod along blues work-out of yawn-making length. I was wrong, this is a fine, fine album and definitely one where the hype can be matched by the strength of the music and the personality of the protagonist.