It's your last chance, don't miss out, please.

It's your last chance, don't miss out, please.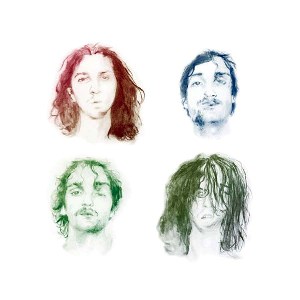 A mess, that's what. The arts funding's all gone, and as it's the penultimate show coming from the core programming crew, (effectively 12 years experience down the drain), there'll be no more* shows the likes of this one at WORM. So don't miss this http://www.worm.org/home/view/event/1765
(*ok, pedants, one more, but as my old schuurbaas used to say when having a beer after work, one isn't one, is it?)
You'll get two astonishing live acts and one very promising new band – the headliners, Baltimore's Dope Body bring their uncompromising racket (think Jesus Lizard, Lightning Bolt, and Fugazi) to Rotterdam and will be ably supported by Norway's Staer – a hypnotic, dissonant stew with a sort of " inverted" Led Zep rhythmic undertones – yes I know it sounds nonsensical but it's the best I can do, more importantly it's great!! So go along to work out what I'm trying to say.
Watch Staer rip it up here http://www.youtube.com/watch?feature=player_embedded&v=zCB5gc46Azs
One of those geek reviews of Dope Body's last LP here
http://theneedledrop.com/2012/05/dope-body-natural-history-review/
Finally we have Droppings, a new Rotterdam / Hague outfit who like nothing better than to make a godawful noise. Those who loved Cheech Wizard, Fire Time, I Drive A UFO, Meteor QRIO and 55 will find plenty of succour here.
It's your last chance, don't miss out, please. Pretty please?