Take my word for it this is a classic, regardless of what side of the political and artistic spectrum you're on.

Take my word for it this is a classic, regardless of what side of the political and artistic spectrum you're on.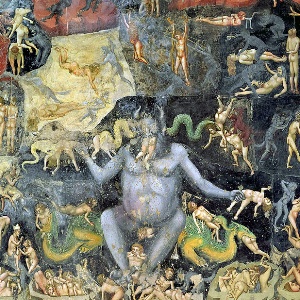 http://www.doublesixrecords.com
OK, this may read like a lot of waffle, but Steve Masons' record has got under my skin. A lot.
Before I go any further I should say that this is the best pop record of the year. But I'm not going to talk about that yet, as Mason's record is primarily about protest, or the lack of it, or the feeling that traditional protest is not really answering the fears and questions that this increasingly regulated and monitored world brings to the fore. Monkey Minds… becomes a very, very interesting record indeed when you start to view it as record solely concerned with protesting, with exercising your right to have a say.
In a very superficial way it picks up the baton of bands who tried to get their ideas over via pop 30 years ago: The Specials, Heaven 17, Scritti Politti, Elvis Costello, Jam/Style Council, etc. etc… And Steve Mason's got strong views, which he's never been scared in expounding. But Monkey Minds… (like Boys Outside), is a record that has a dual purpose: it's a record that shows the divisions between public and private behaviour, and one that poses questions about public and private anger.
All the way through Monkey Minds… there are allusions and illusions set up. I'm guessing, but no track's exhorting a standard, "walls come tumbling down"-style fight back as Mason's too smart an operator for that. I think he sees, and sings about, the problem that other bands or artists never solved: the idea of continually firing at a target that becomes more ill-defined as their own sense of self increases with the inevitable showbiz, societal/zeitgeist or artistic demands. And to cross over from the artistic into the general world of protest, the fact that enacting out your message becomes a theatre in itself, and once defined, easy to deal with by the authorities.
What makes this such a great record is that tracks like Fire!, Lonely, From Hate We Hope and the single Fight Them Back brilliantly allude to the fact that there are so many emotions and ideals – not to say criminal intents – at play when things kick off, personally and publically. Riots, whether Gordon, Fenian, Chilean miners or 2011 August will all eventually, somehow, miss the point. And with this in mind, I'm wondering if the single Fight Them Back -is all that simple. The idea of fighting back with your hands and feet is ludicrous against weaponry anyway and I'm sure Steve Mason sees this. I wonder if people, who get a warm glow repeating the "fist, boot baseball bat" line are the dupes. I wonder if Mason's trying to prick that bubble. The rap More Money More Fire brilliantly refocuses the kerfuffle over the London riots back on the Mark Duggan protest, and ends with the pertinent point that there are 300 unsolved deaths in police custody. But, as the final line points out, "The truth's out there but, who cares?" Indeed. What did fists, boots and baseball bats across the nation do to solve that?
It all boils down your take on what to greed actually is: the best line in the LP and the one that sticks most firmly in the mind is not one of Steve Mason's but one from Tony Blair.
"The thing about Libya is potentially it's a goldmine of a country."
Of course the songs are superb; and the songs on this record are, and I hope I'm not losing my marbles here, some of the best I've heard in ages, regardless. I have real difficulty in picking out what are my favourite tracks on here: Never Be Alone and Come To Me, are brilliantly atmospheric, incredibly patient and compassionate plods, with Mason keeping his powder dry for the cascading, weepy choruses. Mason always had a gift for writing a catchy tune, but there's a quality of focus here that somehow results in a maturing of the songs, they are songs you can really believe in. Lonely is a killer, a potential anthem, and what with a gospel chorus driving the refrain, a sound that at times drips that Exile on Main Street revivalist schlock. The same smooth, sassy pop operator can be seen in the loungy skip of Seen It All Before, and Oh My Lord, which is an incredibly catchy sing along, regardless of any message lurking in the undergrowth.
And the soundscapes that crop up throughout the LP, (seen all the way through his Beta Band work) are incredibly evocative and hark back to elements of old 80's records where these sorts of extracurricular squiggles could be used to set up a mood, to kick start some thinking: I'm thinking of the strange bits on Empires and Dance or the intro of The Queen is Dead. Goodbye Youth – which sets up Never Be Alone – could be John Foxx's Ultravox. Mason's love of dub (again a Beta Band trait) comes out with the Last of the Heroes, a natty ode to Senna, the philanthropist, the artist, the liver of the good life. Maybe Senna's the moral template?
OK… I think I've said enough, I'm out of puff now. Take my word for it this is a classic, regardless of what side of the political and artistic spectrum you're on.