You were always busy building things or making things, out of sound, making beer for your hobby, or fixing that bloody mixing desk!

You were always busy building things or making things, out of sound, making beer for your hobby, or fixing that bloody mixing desk!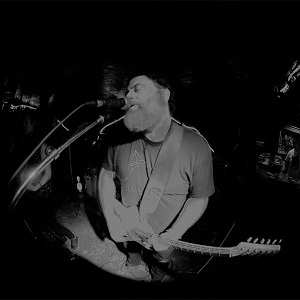 To my pal Corno.
Hiya mate, just thought I'd let you know. It's 5:30am on November 26, 2014, and I've been kept awake by this dream. So I'm sat in my kitchen, a bit bleary eyed, drinking tea and eating toast with marmelade, and writing this to you. You were in the dream, and as it was a pretty strong dream I thought, ach I'll get up and start writing this to you. I'd been meaning to write for a bit. But now feels like the time.
Anyway, this dream. You know how dreams go. There's always some mad task you have to undertake; like cutting the grass in your local park with a scythe or a blowtorch, or carrying tubs of icecream around to feed the ducks. And it's invariably in your home town, or at your first school; it's weird it's always there, isn't it? Anyway; you'd also turned up in a dream about my home town. You were a master of cutting up wood to make wooden planks with a sword. I'd come along to see how it was done with this bloody great sword. You could make them perfectly, and then you sold them on to 'artists' (no, I've no idea who you sold them to either, it was a dream after all). And it made me laugh. I thought; yeah Corno can do that, sod it. Typical. And then I woke up, and the clock struck 5am, and it was time to write to you, pal.
Dreaming about those planks reminded me. You were always busy building things or making things, out of sound, making beer for your hobby, or fixing that bloody mixing desk! I remember that time during Popronde in 2011, when Space Siren were playing and you were building your studio again. You slumped into a sofa next to me at the Kornbeurs in Delft, remember? You were so frustrated with your studio. You were being driven mad by fixing your mixing desk; you and that desk… that tale never ended, it was like a dance. The desk. All manually operated; the sound on the records literally created and held together by strips of tape. But then you fixed it and you got the first Space Siren LP out. And it was a bloody eye opener, that record; it caught me out and it caught a lot of others out. I couldn't see where you got that sound from, but it sounded like nothing around; and Space Siren sounded like a classic band out of nowhere. I remember telling you it sounded like Sister in places, at SUB071, when you played the release party there. And you told me that I was talking rubbish! 'That's real bullshit, Foster!' Only you would question those kinds of half-baked, off-the-cuff remarks from me. We ended up laughing at bloody journalists and their ideas and had that lukewarm Schutters.
I remember the first time you told me you were sick, it must have been late spring 2012, I was deejaying down at TAC for that last Sugarettes LP release party and you were playing with Space Siren, and WOLVON were there, an early gig for them I think. Remember we both laughed, because there was always something going wrong with a WOLVON gig; like the drums continually moving, or the amp exploding. Always WOLVON, it was part of their charm back then. Anyway I couldn't take what you'd said about being sick in, and in that flush of anger and rejection I thought, you'll win mate, and ended up playing the wildest records I had. I didn't want to stop. I thought fuck that disease. Fuck it. Just like you, I'd use music to defeat it.
Then it all got heavy, and you had all that treatment, but you never really talked about it, outside of saying it was heavy, and not trying to make a fuss or bluff it all away. Still; you kept going and did some funny shows, such as that really early Roodkapje gig with Niek Hilkmann and Nouveau Vélo, the one when they hadn't even finished the building, you played Verschwende Deine Jugend and everyone danced round all the poythene covers and rubble on the ground. And you did some really blazing shows. Remember the ACU gig at Le Mini Who?, when you stood up for all the Dutch bands who had to play second fiddle – and get paid peanuts for doing so – to the international acts, and I ran around with that bear mask on my face and probably pissed off the crowd, and the two girls danced on stage?
And we all hoped pal, we really did. And we went to those early beer hobby days you hosted with Bart and Aico and your brother, they were bloody nuts. We had so much fun with that. We still do by the way; why do you think I'm always the first to arrive? And we got to meet lots of your old pals like Kees and Bart, and your family. We discussed all the bands you recorded, and schemed up gigs and did and said all the things you do when sat round a table with a glass in your hand. And I started to get the confidence to speak Dutch outside my house. I owe that to you, you know; only you would listen in, and encourage me.
And again, it didn't really sink in when you quietly said to me and Mariska at one of those beer days that there wasn't much more anyone could do for you.
But there you were, making things again. Things as impossible and as brilliant as those planks of wood in that dream I talked about earlier. You fixed your desk (again!!) and you got on with making the latest Space Siren LP, which is your lasting musical testament really, and a new single (not heard it yet). Oh and you went on that tour with round NL with The Ex and Thurston Moore and Han Bennink and Peter Brötzmann and Fendika; and blew people away with those Space Siren shows, especially the Tivoli and Paradiso ones. They were brilliant and no one who was there at that Ex festival tour will forget them in a hurry, believe me. And no, THIS time it's not me and my journalistic bullshit, mate! We also did those two long interviews whilst you were mixing that latest LP. They were a laugh, weren't they? And I felt like we got something of you there; and after them we gossiped and sat in the sunny garden outside the studio, and talked of the song titles you were thinking of for the new Space Siren LP. Then there was that last big day when you had the gig at Next to Jaap studios with all the bands, and you and Janneke played, and the place was heaving! They were great times.
The thing is, that was just my experience of being with you; and I'm sure everyone else who knows you had the same kind of times with you, too. Think of that.
It's 7:30am now, and it's slowly getting light and I think I'm done. It's brighter in our house now, because they've cut that big old chestnut tree down behind us. I miss it but I suppose it's more light. That's what people 'want' these days, isn't it. The payoff. Sunlight so they can sit in the sun. But I miss that tree and all the life it had in it.
So, anyway I'll sign off now pal. There's not much more I can add, except cheerio pal, and I'll be thinking of you.