a mixed bag of Curtis Mayfield vocals, Carlos Santana guitar solos, Mariachi band trumpets, disco bass lines and more, so much more besides

a mixed bag of Curtis Mayfield vocals, Carlos Santana guitar solos, Mariachi band trumpets, disco bass lines and more, so much more besides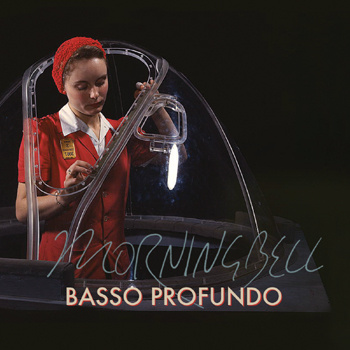 http://www.morningbellonline.com/
Light Entertainment. It's a phrase used in the United Kingdom to represent the kind of inoffensive prime time TV shows that fill the schedules on a Saturday night. Nowadays, the term applies to any old poorly judged game show, like the one where people fall over occasionally while trying to run across a row of inflatable red balls. Or the kind of so called talent shows that make you scratch your head and wonder how on Earth we ended up in a world where a teenage girl can be handed half a million quid for forcing her pet dog to run round in circles and dance on his hind legs in time to the Mission Impossible theme?
Sometimes, what passes for light entertainment can send you into a tailspin of despair but it wasn't always like that. Actually, that's not entirely true; It's a Knockout, You Bet, The Price Is Right, anything hosted by Noel Edmonds, the list of horrendous, brain numbing, mindless TV shows is a long and dispiriting one. What I'm trying to get at is that occasionally Light Entertainment is nothing to be feared. In fact, in the cases of comedians like The Two Ronnies and the unassailable Morecambe and Wise, there's something to be cherished.
Variety shows used to be the staple of light entertainment. You'd have a theatre set up with comedians, magicians, acrobats, jugglers, ventriloquists, dancers, singers and other insane acts all given a five minute slot to entertain you. The whole show would be a mixed bag, to be sure. Some acts would be good, some acts would be unbelievably, hilariously bad (Radio ventriloquists anyone?) and some acts were simply outstanding and unforgettable but to be honest, that mish mash of styles and talent were what you looked forward to. The whole bonkers collection of good, bad and indifferent performances are what made those shows so much fun. You often laughed at the acts as much as you laughed with them and at the end of your Saturday night you'd be left entertained, which is all you ever wanted from them in the first place.
Morningbell are so light entertainment it's almost untrue. I like to imagine they go on stage riding unicycles, spinning plates, pulling rabbits out of hats and working papier mache puppets, all while playing. They're bonkers. They're brilliant and they are so much fun they are simply kings of Saturday Night style entertainment. Basso Profundo, their latest long playing delight is a mixed bag of Curtis Mayfield vocals, Carlos Santana guitar solos, Mariachi band trumpets, disco bass lines and more, so much more besides. You name it, it's probably in here somewhere. The album is ALL OVER THE PLACE and it's an absolute joy because of it.
I don't know of many other bands that can throw so much into an album and make it work so well. It simply doesn't matter what they put their hands to – rock, pop, salsa, soul, disco, etc. etc. – it works! Basso Profundo is almost faultless and that's staggering because it threatens to derail itself every couple of minutes. Like I said before, it's all over the place and yet it seems so effortlessly entertaining. Of course, it isn't effortless. It takes a lot of talent to wrestle this many influences and musical directions into something (semi)coherent but because it sounds like so much fun it feels effortless. There's no point me banging on it about it any longer, just go out and experience this for yourself. Morningbell are the kind of band you wish you could be a part of, if only because it sounds like they're having more fun than you are.
Praise be for Morningbell and Basso Profundo. The distilled sound of Saturday nights.