…there's a distinct lack of anything too overemotional, or anything that hints at personality or message, especially in these melody lines: this record is all about laying down a groove…

…there's a distinct lack of anything too overemotional, or anything that hints at personality or message, especially in these melody lines: this record is all about laying down a groove…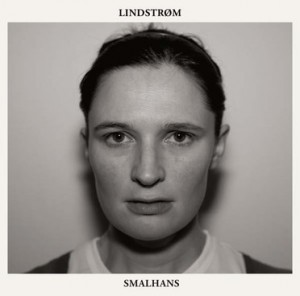 http://smalltownsupersound.com
Boy do I like Lindstrøm, his records are so much fun. As ever, there's a cheeky intelligence behind all his stuff; this record – according to trusted sources – having a whole set of titles that are about traditional food, Norge style. This new one is no exception to his Muse, and we feel it's a clear riposte to what he was doing when he unleashed Six Cups of Rebel last year. That last record was bonkers, screaming, off its trolley, almost too much: but we liked it, maybe loved it, and I still play it and laugh out loud at its ridiculous gesturing. However, you can see in retrospect that it's maybe the sound of an overheating brain. This new LP sounds like a slate wiped clean, sometimes it sets out to be a "classic" Lindstrøm record, sometimes one that sounds like he's on autopilot, and very much the sort of record that you feel he could do at the drop of a hat.
It's simple music, very focussed in the sense that there seems to be no fuss: and it's not a long record either, each track doing just enough to work out its own thing. Rà-àkó-st is a straight forward groove, propelled by a smooth, chrome-like bass line – a bit like Where You Go I Go Too. Lāmm-ęl-āār runs dutifully through a set of scales before fizzing off into the ether; that thick, crunchy bass is never that far away. Possibly the best track is Ęg-gęd-ōsis, the melody playing a perfunctory second fiddle to a crushingly sensual beat, that little bit truculent, that little bit swaggering. The last track Vā-flę-r is a funk hoedown too: the "tune", (which could be for some kind of promotional action holiday video or a good sample of perky, "on hold" music), being kept air bound by some gargantuan bass slabs and splurts. You may notice there's a distinct lack of anything too overemotional, or anything that hints at personality or message, especially in these melody lines: this record is all about laying down a groove, what pass for melodies and harmonies in Fāār-I-Kāāl and Vōs-sākō-rv pretty much make way for the beats to seduce the listener. Lindstrøm's mastery of the impulses that make you want to dance is uncanny, the former track being a master class in making simple effective, manipulative dance music.
So, nothing new, you'll recognise this at first time of asking, but it's bloody great.