This social comment by our Blessed Elders is akin to David Attenborough telling us the planet's going to rat shit>
This social comment by our Blessed Elders is akin to David Attenborough telling us the planet's going to rat shit>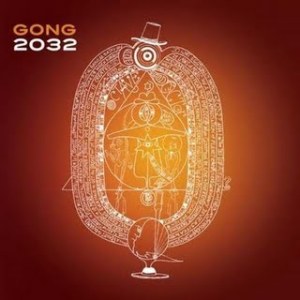 Gong – Gong 2032
http://www.a-wave.com/ http://www.konkurrent.nl/
Tremendous! A Gong LP to review! As Gong LPs go… well, if you know Gong, you won't be surprised to know it carries on with the band's classic formula (Pixies, Yoni poems and playful saxophones, not to mention glissando guitar, wry observations on the way we live, etc). But you know it's easy for virtually any hack to write a throwaway review based on perceptions of Gong LP's past.
And, frankly why should Gong stray from a formula that has proved so successful for them? The opener, City of Self Fascination is a classic meditation, albeit laced with the gentle sarcasm that suits Daevid Allen's vocal delivery. Digital Girl is also pretty funny in a hippy way, and handled with a lightness and gently pricking wit that would escape lots of other bands.
This social comment by our Blessed Elders is akin to David Attenborough telling us the planet's going to rat shit, and you won't hear a better example of this than Escape Control Delete, where Allen betrays a world-weariness that's pretty damned appealing. The gentle psychedelic trot of the music is pretty tremendous too. The dark (but of course, chirpy) Wacky Backy Banker has a touch of the punk about it, something that Gong flirted with back in the late 70s. Even Dance with the Pixies is passable, (despite the cod-celidh guitar solo) purely because Yoni sounds the part now, (it's that crackle in her voice). The Gris Gris Girl takes the basic structure of Roxy's For Your Pleasure and whips it into a counter-culture froth. And Robo-Warriors is a tremendous mix of cod-electro and hippy message that somehow sounds incredibly charming and moving at the same time.
Enlivening, intelligent and far too serious to take seriously.
Words: Richard Foster