Top LPs. Bit off the wall, mind. You do wonder what else goes on in that hut of hers…
Top LPs. Bit off the wall, mind. You do wonder what else goes on in that hut of hers…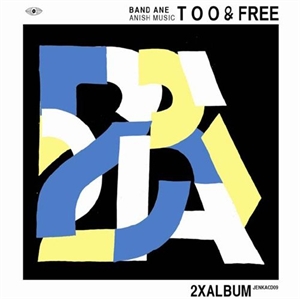 http://www.myspace.com/bandane http://www.jenkamusic.dk
Lordy this is a good set of LP's, both kooky beyond belief and not afraid of showing some muscle when required. Band Ane is to all intents and purposes Ane Oestergaard. Apparently, Too was recorded in a hut out in the wilds. Free, if you must know, samples all her neighbours talking way-out nonsense.
Enough notes. Musically the two LPs are very reminiscent Boards of Canada, or… well, any gloopy, dippy electronica you care to mention. Check out Hvis du Ville on Free or to see what I mean. Oestergard has a way with a melody, but it's very moody music; you never know what follows what. An example is kindergarten rave sound of Phlasted that mutates into the battering (though soulful) Ild on Free.
It's difficult to choose a favourite between the LP's, as there isn't an immediately noticeable difference in the overall feel to Too or Free; suffice to say that one or two tracks stand out as being utterly brilliant. Keld I Herlighed on Free is an absolute belter: a dreamy beginning almost has you reaching for the duvet such is its somnolence, before a dippy beat takes over and you could be back in the mid-1990s listening to a hip advert… Then another quiet interlude before a thumping beat enters and for all the world we could be listening to Massive Attack. It's a fabulous slice of wayward electro nonsense.
Another example of when her muse comes together is the beautifully dreamy Ballongyngen on Too, which has a feel of Eno at times, (the feel isn't a million miles away from Apollo). The ghostly voices are a definite plus and synths that sound now and again like Charlie Burchill's New Gold Dream guitar licks are a great counterpoint to the rest of the track. Atom Muffin is beautiful too; crystalline synth lines punctuate a vast sonic space, and a childish, Cluster-esque melody is just about apparent before everything dissolves in an atonal stew.
Top LPs. Bit off the wall, mind. You do wonder what else goes on in that hut of hers…