They really don't make them like they used to – or at least, no one but Luke Temple does…
They really don't make them like they used to – or at least, no one but Luke Temple does…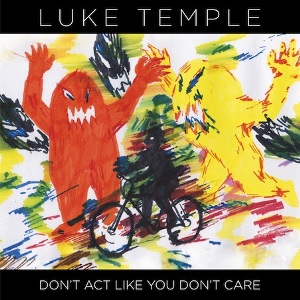 (Western Vinyl)

Luke Temple is better known for his work with Here We Go Magic than for his small body of solo material. This latest offering from the Brooklyn based singer, born in Manchester, is a collection of folk-infused creations which are completely listenable and loveable.
What is interesting about Luke Temple is that he does 'folk' his way. He is not afraid to play about and create songs that are all subtly very different but slot together into this nine-track album in a way that's so satisfying it's like laying a tongue and groove floor.
The album begins with the somehow sinister In The Open where Temple's slightly unhinged tone make you wonder what on earth is coming next… What follows is a complete contrast: laid-back, delicious vocals with some sixties syncopations and slightly spaced out synth. Tracks like How Could I Lie is a traditional catchy country ditty with wholesome American harmonies, as is Ophelia – although the casual Shakespeare reference is a little unexpected.
You Belong To Heaven is the stand out track on the record, though. A delicate, old-time waltz, complete with grainy Lo-Fi recording and jazzy soft-brush drumming, this could have been lifted straight from a 1930s gramophone collection.
They really don't make them like they used to – or at least, no one but Luke Temple does…