It's the sort of sound that Julie Cruise or the Blue Nile had, the sort that John Maus appropriated, a sort of Gothic bedroom synth pop

It's the sort of sound that Julie Cruise or the Blue Nile had, the sort that John Maus appropriated, a sort of Gothic bedroom synth pop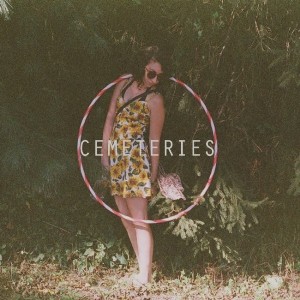 http://www.lefserecords.com/artists/cemeteries/ http://www.konkurrent.nl
A record we missed in all the hullaballoo of last year but one you should pay attention to. A record of moods, of quiet moments, of soft washes of sound: it can overpower in its own undemonstrative way, and I can appreciate it is very easy to get sucked into this kind of whimsy, especially when the songs are coated in the sort of rich bittersweet arrangements that tread water between 80's MOR and bedroom pop. So, take it from me, Cemeteries' The Wilderness has a plaintive sound, reflective, observant, but one that allows the listener to pleasantly drift along to without much effort. It's the sort of sound that Julie Cruise or the Blue Nile had, the sort that John Maus appropriated, a sort of Gothic bedroom synth pop, sometimes heading, in a very underpowered and often ill-defined way, towards the dreamy waters of Victorialand-era Cocteau Twins.
Some of the songs are grand mind, the opener Young Blood setting the tone with its decorous vibe, and Summer Smoke an absolute belter, the shimmering, slightly wobbly guitar chords laying down a solid base for the synth's slowly undulating melody line and the morose vocals. Leland is a tune that – in laying down a simple guitar line – briefly lifts itself out of the soft mists that envelop this record. The accent is on making a beautiful sound, there are no real changes in tempo or texture, and as such it's not a record where we get a strong idea of what makes Kyle J. Reigle tick or what he's all about; (outside, I suppose, of showing a certain dreamy gaucheness through a lot of harmonics and atmospherics). Maybe there's not much more to say, tracks like In The Trees or A Real Gust of Wind point to a sort of watchfulness, and Roosting Towns does rouse itself for a bit in terms of tempo.
It's a good record, a restful one, one for a quiet afternoon's listen.