They're bloody good! No, seriously.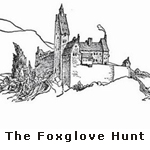 I know what you've been thinking, "The world needs another band like The Pet Shop Boys". Then look no… what? No? What about another Erasure? Ok, didn't think so.
Well, the 80's revival is now complete and, whether you like it or not here comes another synth pop double act with a fey voiced vocalist backed by jaunty keyboards and tit tit tat drum machines and guess what? They're bloody good! No, seriously. Sure, there's nothing quite as poptastic as West End Girls on here – although they come pretty close – but there's enough to make you put your glad rags on and get out and paint the town red. The cocktail bars have found something new to play and for once, you may just feel like drinking in them. If you're wearing a pinstripe suit, that is.
Make mine a whisky sour.
Words: Damian Leslie