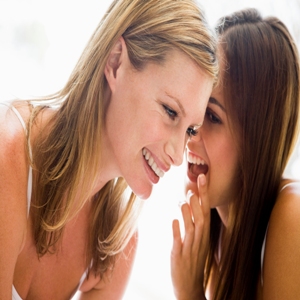 http://www.upsetterhythm.co.uk http://www.konkurrent.nl
Now here's fun: two girls bash out songs about life, love, French blokes and cover the Beatles. After a short and slightly confusing introduction we get a very, very basic, underpowered rap in Don't Forget It, a track about spending money, the message about which, you suspect, is only half serious. Or half joking. Who knows.
The best thing about this record is the total commitment and charm that the two women who constitute the band, known to their mothers as Sian Dorrer (vocals and drums) and Georgie Nettell (bass, keys and vocals) bring to their music. These are good, articulate pop songs with a lot of personality – which is vital if the sound is pared down and that balance is what really gives the album its kick, anything less than a total immersing in their muse and the whole thing would fall apart. A lot of tracks like Body Story, Real Girl and Faces of Diversity also hark back to that early 80s movement of girl-led DIY bands, like Dorothy, or The Slits or Maximum Joy; clever articulate music that doesn't really have a lot to do with cock rock, though quite what the message is on Sexy Coma is anybody's guess.
Best is saved till last; a surprisingly interesting cover of Day Tripper is followed by Attractive, a daft amalgam of wonky synth noises and a deadpan melody that has something of the playground about it. Things get into a pleasantly reflective loop before a chant of sorts leads the track towards its ending. Enjoyable stuff and they're an interesting act.