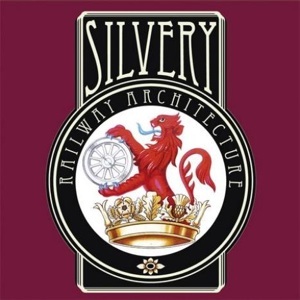 http://www.blowuprecords.com http://www.konkurrent.nl
This is a blast, a record that nods to a whole host of things, one that also pulls in a lot of directions, but seems nevertheless to wrap up all the ingredients into garish, multi-coloured concoction that you can't help but love. It's funny, Railway Architecture's been out for a while (late summer 2010 I think) but it's only crept up on me recently, when I suddenly found myself playing it a lot. I think this has to do with the way I perceive their sound and style; it's the sort of music that suits the neon lights, foggy nights, a nip of rum with your pint and the worst kind of Christmas decorations, not hazy late summer landscapes and a pull on a cool pint of cider, that's for sure.
The album has a queasiness about it; noticeable (aptly I suppose) on tracks like The Naked and the Dead and a strong sense of urban observation: urban dramatics unfold in a manner not far off Kid Strange and the Doctors of Madness, albeit way more chirpily – they have to make their mark quickly, as only two tracks break the three minute mark and one of them is a cover. A lot of these über-upbeat tracks, such as Deconstruction of Roles, are great glitter stomps, very much in the fairground-master tradition. And, as with their last effort, Railway Architecture is full of literary references: with nods to louche types like Burroughs, Behan and Self. The observations are so sharp you could cut yourself at times. "God bless the King, or whoever it was at the time" is priceless.
There's a concomitant love of the sensational, Dickensian melodrama that late sixties bands like the Pretty Things picked up on, heard in An Account of the Raising of A Spirit, or The Murder Holes Are About You. And, on reflection, singer James Orman does sound at times like the Pretties' Phil May, albeit with his tackle stuck in his zip: (if we're taking a second to talk about sonic reference points, the other band that instantly springs to mind is The Sweet).
Expect a double album dedicated to Julian Maclaren-Ross from these artful dodgers next time around.